SMS Vehicle Verification For Registration Number Token Ownership check Punjab Sindh KPK
SMS vehicle verification for registration number Token ownership check Punjab, Sindh, KPK check through easily method here at from. Punjab government has started another SMS service for verification of vehicles' data. Send your car, bike etc registration number and get information about owner name and vehicle details e.g. make and model, color, vehicle price, token tax payment status, challan payment date etc instantly via SMS.
Excise Department, Government of Punjab has completed computerization of all vehicles' records which are registered in any district of Punjab province. You can easily check and verify details about ownership, registration and tax details of your car, motorcycle or any other vehicle just by sending an SMS containing registration number of your vehicle to 9966. And you will get all important information on your mobile. Now its become so easiest to get complete detail through SMS vehicle verification For registration online.
With Respect to residents of Sindh Province that One can write a vehicle's registration number in the message menu and send it to 0300-2011151 or 0300-2011161. The reply would be sent automatically within a couple of minutes. This will be upgraded soon with more effective response as well. Similarly like the Punjab and Sindh the KPK Govt also considering to launch SMS System for Vehicle Verification in order to make it hassle free as soon as possible.
This system is completely activated and updated with respect to seeking desired and valid information over here.The Sms service is so easier and hassle-free way for getting complete ready information as well.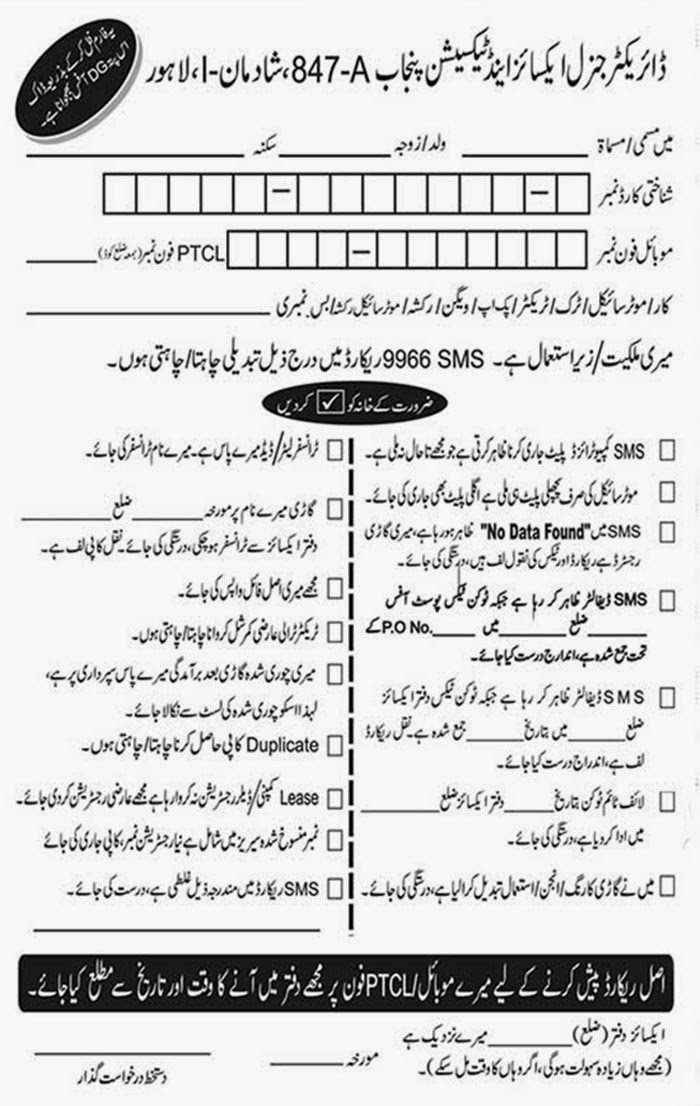 Now, particularly in Punjab, you can get verification about your vehicle registration just through short service message. Its a really good step for those seekers who usually got trouble in getting the problem during the authentication and registration validity process of the vehicle as well.
Check Online vehicle verification Province wise:
You Can Learn and Gain more Knowledge through our Online Quiz and Testing system Just Search your desired Preparation subject at Gotest.