Top 10 Best Colleges in Islamabad/Rawalpindi for Admission in Inter FA FSc ICS ICOM
Top 10 Best Colleges in Islamabad and Rawalpindi are given at this platform. Choosing a college for further studies after passing Matric is quite a tough decision to make for students and to be honest, it definitely should be. The reason behind it is that a lot is at stake with this choice as it will have a major impact over your future education and ultimately over the professional career. So we have provided a detailed description for Top 10 Best Colleges in Islamabad. The mistake that most students make at this point is that they don't do any kind of research about different institutes and just seek admission in any random institute.
As anything you will do in life without putting proper mind and effort into it would not have the best possible outcome so same is the case when it comes to selecting a college to study in. But you don't need to get too much stressed about it as for your guidance, some of the best colleges located in Rawalpindi and Islamabad at the moment. This list has been compiled after analyzing various factors about these institutes and will give you an overall idea about how you should select an institute for yourself. This list is a reflection of our own opinion and yours may differ from it that's why we request you to share your opinion in the comments section in order to make this article more fruitful for everyone.
Choise of a Good College
College is a crucial phase in everyone's lives since it provides the basis for your professional career. Therefore, it's critical to build a solid base and foundations to be successful in your professional career. Selecting the right college is vital; however, many students aren't attentive to their college choices after graduation and do little research. The most reputable college is the one that is not just able to help you academically but also in terms of social and ethical. In the article below, we've listed some of the top colleges in Islamabad. This list was compiled based on the performance of students who have been enrolled in their respective educational boards, most likely the Federal board, and the number of students who successfully got admission into the best colleges in Pakistan.
Top 10 Best Colleges in Islamabad/Rawalpindi for Admission in Inter FA FSc ICS ICOM
List of Top 10 Best Colleges in Islamabad
Army Public Schools & Colleges System (APSACS), Rawalpindi
Having presence in all provinces of Pakistan through its multiple campuses in all major cities, the Army Public Schools & Colleges System (APSACS) has a very distinct position among the educational institutes working in the country. When it comes to the facilities on campus, quality standard of education, well-qualified and experienced teaching staff etc., APSACS Rawalpindi is considered one of the best institutes in the country.
F.G. Sir Syed College, Rawalpindi

Affiliated with the Federal Board of Intermediate and Secondary Education, Islamabad, the F.G. Sir Syed College has been operational since 1968 and the outstanding performance of its students in annual board exams has earned it a place among the top colleges located in the Rawalpindi city. The college now offers complete range of intermediate level degree programs including ICS, FA, FSc and ICom in which a large number of students are enrolled at the moment.
Fauji Foundation College, Rawalpindi
One of the premier colleges not only in the city but also the country, Fauji Foundation College Rawalpindi has separate educational facilities for both boys and girls. The biggest hurdle in candidate's way for seeking admission in the intermediate ICS, FA, FSc or ICom programs offered by the college is its high merit which is mostly around 80%.
Islamabad Science School & College
Next college on our list of top 10 best colleges is the Islamabad Science School & College that is considered a premier educational institute located in the capital of the country. Having provided quality education through modern day methods and facilities from many years now, the college has been pretty successful in meeting student's expectations and helping them fulfill their dreams.
Roots College
Roots College International is a part of educational institutes network that is spread nationwide through its large number of school and colleges campuses located in all major cities of the country. All the institutes operating under Roots network are known for their modern day practices to impart quality education among students and the Roots College International is no exception to this tradition. So Roots should always be one of the first choices of students looking to seek admission in intermediate program at a well-reputed institute.
Punjab Group of Colleges Rawalpindi
The Punjab Group of Colleges is one of the largest network of educational institutions and is well-known for being a institute that develop students abilities using modern day teaching methods. Having a highly qualified faculty at all of its colleges, the Punjab Group of Colleges has played a vital role in shaping the future of thousands of students so far by imparting them with all the necessary knowledge and skills needed to seek success in professional career.
The school offers following programs:
ICOM
ICS (Mathematics, Computer Science, Physics)
ICS (Mathematics, Computer Science, Statistics)
FSC Pre-Engineering
FSC Pre-Medical
Address: 92 Nazim-ud-din Rd, H-11/4, Islamabad
Visit on Google Maps: Visit.
Phone Number: +92518432375
Email Address: [email protected]
Fee Range: PKR 10 (For students with high grades) – 36,000 Annually
Cadet College Rawalpindi
To prepare students for the challenging future studies and professional career, the Cadet College Rawalpindi provides all the required tools like quality teaching, focus on physical fitness, modern day educational facilities and career counseling etc. The college offers education from class VII to intermediate (F.Sc) level and in order to seek admission in any of these classes, the applicants must go through a specific selection process.
OPF Boys College Islamabad
Working under the Overseas Pakistanis Foundation, the OPF Boys College Islamabad holds a place among the leading intermediate education institutes in the city. Established in 2001, the college has consistently kept its focus towards imparting quality education in students and improving its working methods continuously due to which it has been successful in achieving such repute among public.
Address: Street 9, H-8/4 Islamabad Capital Territory
Visit on Google Maps: Visit.
Phone Number: +92514939281
Email Address: [email protected]
Fee Range: 13,000 – 15,000 PKR Monthly
Peace College of Information Technology (PCT) Rawalpindi
With the professional life becoming more and tougher, it has become really important to perform well continuously throughout the whole educational career as having a good educational record makes job seeking slightly easier. The Peace College of Information Technology Rawalpindi has just been playing its role to improving the educational record of students by imparting quality modern day education in students so that they have a string base to face future challenges.
Viqar un Nisa College for Women, Rawalpindi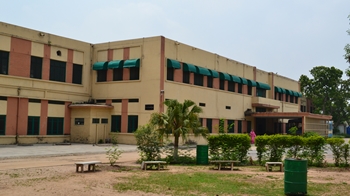 The last but not the least on our list of top 10 best colleges in Islamabad/ Rawalpindi for admission in inter FA, FSc, ICS or ICom is Viqar un Nisa College for Women. The government institute is for females only and it offers education ranging from intermediate to the post graduate degree levels.
You Can Learn and Gain more Knowledge through our Online Quiz and Testing system Just Search your desired Preparation subject at Gotest.