ETEA Engineering Test Preparation Online Mcqs
[ Important Note ]
UET ETEA Engineering Test 2023 all information regarding Dates, Registration Online, Test pattern, Exams scheme and Results announced as below.
UET ETEA Engineering Test 2023 Dates, Time, Test Venue and Center List
Following Dates are expired, we will inform you soon about latest update.
Important Dates:
ETEA Engineering Test Date: 7th July 2023 Sunday
Application Filling Last Date For Engineering ETEA: 3th July 2023 Wednesday

Answer Key Of Entry Test: 7th July 2023 (Test Date Midnight)
Result Of Entry Test: Will be Declared After Test

Admit Card, Results and Answer keys available here on this page please check at GoTest on Test day.
UET ETEA Engineering Test Admit Card Updated by SEQ Download

UET ETEA Engineering Test Admit Card Updated by Name Download
Details Information about UET ETEA Engineering Test 2023 follow here.
The test will be held on SUNDAY, 7th July 2023. at the same time at the following Test centers:
Rehman Castle, Opposite RTC, Pindi Road Kohat
Riwaj Marquee, University Road, D.I. Khan
Ayub Medical College, Abbottabad
University of Malakand, Malakand
Marbella Cave, Canal Warsak Road, Peshawar
Grandeur Lounge, Canal Warsak Road, Peshawar
Shiraz Arena, Deans Trader Center, Peshawar
Grand Palace, Nasirpur Railway Station, GT Road Peshawar (new fruit mandi)
The Bells, opposite Islamia College Peshawar
Center-1: Ilyas Grace Marquee, Mardan
Center-2: Sheltons Memories, Mardan
Swat Medical College & Khadee Banquet Hall, Swat
________________
The KPK Educational Testing & Evaluation Agency (ETEA) conducts a written entrance exam for admission in all major engineering institutes of the province. Known as the Engineering College Admission Test (ECAT), this exam takes place during the month of August every year. All the leading engineering education institutes of Khyber Pakhtunkhwa require the admission seekers to appear in this test and also pass it for being considered eligible for admission. Below we have discussed complete details related to the important things that will help you in passing the ECAT test with good marks such as syllabus, paper pattern and online preparation quizzes.
The condition of passing the ETEA Engineering test has be made compulsory by various institutes in order filter the most talented individuals out of the total pool of candidates. The test helps in evaluating the knowledge of candidates related to important engineering subjects which are Mathematics, Physics, English and Computer Science. It also makes it easier for the institutes to calculate their final merit which also includes a certain percentage of a candidate's score in the entry test.
ETEA Engineering Test Preparation Online Mcqs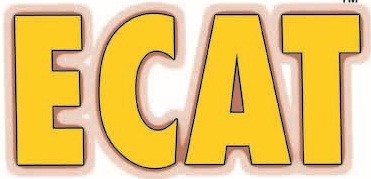 An ETEA ECAT entrance exam consists of total four subjects including Computer Science, Mathematics, Physics and English. The English part of the exam consists of 20 marks while the remaining three subjects are worth 60 marks each. This makes the total value of an ECAT test 200 marks where each question carry's 4 marks while for wrong answers there is a penalty of negative marking (-1 score).
Click on Subjects for Online ETEA Engnieering Test Preparation Below
Once you have the familiarity with the ETEA Engineering test syllabus and paper pattern, the next thing is to start preparing for it. For this, most students tend to buy preparation books and past papers but these methods are now pretty old ones as with the increased use of internet in the country, the preparation for every kind of exam can be done online for absolutely free of cost.
As a part of our effort to make the ETEA Engineering Test preparation online procedure more convenient for everyone, we have compiled several quizzes on our website can be used as guide for the preparation. These tests cover all the important topics related to each subject and include mcq's questions that have really high probability of being included in the actual ECAT entrance examination. You can rely on such unique platform with respect to ETEA test preparation and secure remarkable score as well.
You Can Learn and Gain more Knowledge through our Online Quiz and Testing system Just Search your desired Preparation subject at Gotest.