List of Top Best Cadet Colleges In Pakistan
There are many Cadet Colleges in all provinces of Punjab, Sindh, Khyber Pakhtunkhwa and Balochistan. The college announced admission twice in a year. First admission announce in January to March and 2nd phase admission announced in August and end last dates of November. Here is the list of Top Best Cadet Colleges in Pakistan. Download the application form for admission. Main top Cadet Colleges of Pakistan Admission list is, Top Best Cadet Colleges in Pakistan has started the admission of 2023.
Our country has a pretty strong and large cadet college's network spread nationwide. Many people prefer these institutes as they not only provide quality education but also put a lot of emphasis over discipline and physical fitness. The concept of such colleges was introduced in Pakistan during 1954 with the establishment of first cadet college in the Punjab province. As there are so many cadet colleges in the country right now, it may become slightly difficult for students to choose the most appropriate one for themselves. So to make this selection process slightly easier, we have listed some of the top ones below.
You can select any one of these as they all are very well-reputed and have performed exceptionally well in past years.
[Click Here For More Details of Cadet Colleges and for Download Application Form]
List of Top Best Cadet Colleges In Pakistan
1-Cadet College Hasan Abdal:
Located in the Punjab province, the Cadet College, Hasan Abdal is one of the most well-reputed and leading institutes. It is basically a residential secondary school located in Attock and has been established to train students in a manner that they become a capable military officer. On this page we share Cadet College Hasan Abdal Admission Forms, Eligibility criteria, last date, entry test schedule and more details. Applications for admission to Class XI (Direct Entry) against limited available seats at Cadet College Hasan Abdal are invited from January to March every year through advertisement in National Dailies/Social Media.
Only those candidates who secure 80% marks or above in Matric/9th Board Examinations are eligible to sit for the Entrance Test for admission to Class XI (Direct Entry). In view of the fact that Board results are mostly delayed, candidates are allowed to sit for the Entry Test. They are, however, supposed to submit their results within 5 days after the declaration of their results.
2-Military College Murree: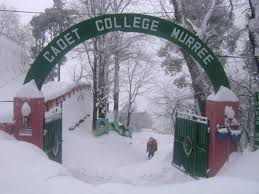 Being one of the only three military colleges in Pakistan, Military College Murree was established in 2004 and despite of not being a very old institute, it has made a name for itself very quickly. In addition to basic education, the cadets are also encouraged to take part in various sports in order to keep them fit both mentally and physically.
To educate and groom the students mentally, morally and physically with a view to nurturing their requisite leadership qualities. Military College Murree Admission Entry Test 2023 Last Date Test Syllabus, selected candidates list and more. To provide sound education from class VIII to XII at subsidized rates to the wards of serving as well as retired/ released Army personnel and civilians.
3-Military College Sui:
Working under the supervision of Pakistan Army, the Military College Sui is a extremely well-recognized institute located in the province of Balochistan. The college was established during 2011 and has emerged as a top military institute in this short time period. Military College Sui is a military school located in the town of Sui in the Balochistan province of Pakistan. It is owned and operated by the Pakistan Army and feeds the Pakistan Military Academy, Kakul.
4-Military College Jhelum: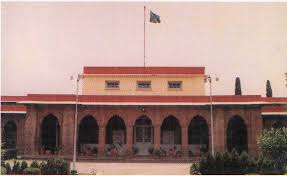 Although physically located in Gujrat District, this military college is still considered to be in Jhelum. The college started operating during 1922 and over the years it has produced many top ranked officials of the Pakistan armed forces. Military College Jhelum (MCJ) is the oldest military institution of its kind in Pakistan.
It is an English medium institution, running classes from VIII to XII. Cadet College Jhelum Admission 2023 Apply Online Entry Test Preparation MCQs and more details share on this page. It is located on the Grand Trunk (GT) Road, beside the town of Sarai Alamgir. The campus is spread over about 170 acres of area. It was founded by Prince of Wales, Prince Edward VIII, at Sarai Alamgir. With the creation of Pakistan, it was renamed as Royal Pakistan Military College Jhelum.
5-Cadet College Petaro:
Recently Cadet College Petaro has announced the 7th & 8th Class admission schedule 2023. Also CCP has announced the deadline of submission forms and entry test dates on official website. The college offers education from 7th class to 12th class. It is located in Jamshoro District of Sindh province. Since its establishment in 1957, the college has not only produced many officers of Pakistan Armed Forces but its alumni's include many successful civilians as well.
6-Cadet College Jhelum:
Applications are invited for admission in 7th and 8th. Admission will be awarded on open merit basis. A military prep school located in Jhelum, Cadet College Jhelum offers education from junior schools to up to senior school. The admissions in all various classes are only offered once in a year for which candidates not only have to fulfill the eligibility criteria but may also need to pass written test depending upon the class for which they are applying. The college campus is spread over an area of 28 acres. The college is located on the G.T. Road in District Jhelum. Small hills around, make it look heavenly. It is complete residential institution.
7-Garrison Cadet College Kohat:
One of the top ranked cadet colleges of the country, the Garrison Cadet College Kohat offers education from class 8th to 12th. For this, the admission seekers need to clear three stages which are written test, interview and medical examination. Garrison Cadet College Kohat is a boarding school, situated in the suburb of Kohat City. Students are inducted after a 3-step selection process, composed of a written test, interview and medical examination.
8-Cadet College Kohat: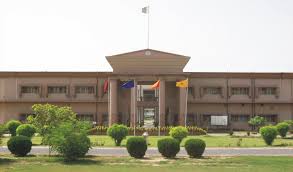 Located in Khyber Pakhtunkhwa province, the college offers 8th to 12th class education for boys. The college first opened in 1965 and with the passage of time, it has successfully updated its infrastructure and teaching methods according to modern day needs. The college aims to provide quality education on egalitarian basis to all segments of the society on merit and competition. It is our firm conviction that education is an all-embracing activity, encompassing all aspects from class-room to play-fields, from play-fields to pen and from pen to rostrum to produce good citizens and leaders.
We have endeavored to create a congenial atmosphere and conducive environment, enabling the cadets to grow and flourish and to develop their potentials and talents to become the future leaders of the country.
9-Cadet College Sargodha:
Cadet College Sargodha starts admissions for 6th and 7th 8th and 11th Intermediate 1st Year classes session 2023. The registration of cadet college Sargodha starts from July 2023 and remains open till dated August 2023. The entry test of Cadet College will be held on Sunday dated August 2023 Sunday, 6th and 7th 8th and 11th classes' entry test will be held in following entry test centers Sargodha, Lahore, Rawalpindi, Multan, Abbottabad, Faisalabad, Gujrat, Chakwal, Jhang, Mianwali, Mandi Bahauddin, Jhelum, Jauharabad, and Bahawalpur cities of Punjab Pakistan.
10-Cadet College Fateh Jang:
The Cadet College envisages imparting quality education to its cadets on modern and scientific lines. Our mission is to carve a creed strong and confident enough to shoulder the responsibility of future leadership according to the teachings of Islam and equip him with the most advance and scientific knowledge to be able to face the challenges of modern life. Cadet College Fateh Jang Admission 2023 Online Entry Test Preparation MCQs syllabus, paper pattern, sample paper and more details available on here.
11-Pakistan Steel Cadet College:
The Pakistan Steel Cadet College, is a residential educational institution under the management of Pakistan Steel Mills Corporation. Students are admitted in Class 8 till Class 12. It is located in Steel Township, Bin Qasim Town, Karachi, Sindh, Pakistan. Pakistan Steel Cadet College Admission 2023 Eligibility criteria Last Date Entry Test schedule mention on this page. Recently Pakistan Steel Cadet College has announced admission schedule session 2023 which details mention above.
The Scope of Military Colleges In Pakistan
The jobs of cadets within the Pakistan Army are offered twice each year. Youth with a high school education are recruited into the Pakistan Army as officers through the PMA long course. Direct short service commissions in Pakistan Army can get after having a BA or BSc degree. A soldier is taught to be able to they can stand up to the adversary in any situation. Thus, soldiers and officers must be able to cope with various scenarios. There are many advantages of being a part of the Pakistan Army. A lot of facilities are offered. It is a clearly defined path that has an unpredictably future.
We have listed each of those Top Military Cadet Colleges in Pakistan. The information was released through www.ispr.gov.pk ISPR Inter-Services Public Relations.
Why We Choose Cadet/Military College?
Cadet colleges are a different school system that is part of the Pakistan Armed Forces that act as feeder schools to the academies for officer training that are part of the Pakistan Army, Navy and Air Force. These are the fine establishments that aim to prepare students who can Join the Pak Army and are capable of being the nation's leader and serving as highly skilled army officers. Army colleges provide exceptional training and top-level education with the rules and regulations.
Currently, in Pakistan, behind the cadet colleges, there are so many army public schools and colleges running that they are providing quality education to the children of Army persons and civilians at a very economical fee. These colleges train young people to develop excellent knowledge, discipline, conduct, manners, patriotism, self-confidence, and leadership skills.
The Cadet College network in the United States is quite solid and extensive. Students choose these institutions because they aren't only top-quality schools. However, they place an enormous concentration on physical discipline too. In 1954 the first cadet college was founded in Pakistan's Punjab province in Pakistan and introduced the idea of these colleges in Pakistan.
Given the number of cadet colleges across the nation, It can be difficult for students to pick the best one for their specific requirements. We've compiled an overview of the best options below to help make it easy. Each has a good track record and has performed consistently well over time, and you can pick one.
Eligibility Requirements for Pakistan Military Academy
The selection process for a long course to be a part of the PMA (Pakistan Military Academy) is open to all citizens, regardless of their religion, regional or caste creed. Cadets will be expected to know each other exceptionally effectively during different training activities while working together to achieve their goals.
FAQs
Which is no 1 Cadet college in Pakistan?
Cadet College Hasan Abdal is one of the most prestigious colleges for cadets in Pakistan. It is the Cadet College; Hasan Abdal is located within the Punjab province and is one of the top colleges in the country.
Which is the oldest cadet school in Pakistan?
The first college for cadets to be constructed by the newly formed Pakistan Army was the Punjab Cadet College Hasanabdal, Attock District in Punjab, in 1954.
How many marks are required for admission to cadet college?
For admission to any course, applicants must be enrolled in a class or have completed the previous lesson with a minimum of 70 per cent marks when applying for admittance. A relaxation of 90 days is allowed in age limits for all applicants.
Is Mobile allowed in cadet college?
Cadets are not permitted to keep things in their care, such as Television sets, Transistors, Video Games, Electric appliances, Personal computers/laptops Set/Radio sets/Walkman sets etc. Mobile phones, Musical Instruments, etc. Unauthorized medicines/drugs.
You Can Learn and Gain more Knowledge through our Online Quiz and Testing system Just Search your desired Preparation subject at Gotest.