PEEF Scholarships 2023 Application Forms Download Online Selected Students List
Punjab Educational Endowment Fund has announced a special quota for PEEF Scholarships 2023. They announced the PEEF Scholarship for Intermediate and Graduation level students. Applicants who recently passed the examination are eligible to apply. Applicants read the terms and conditions and download the application form. Fill in the required information and apply. The dates and schedule are given below.
What is PEEF Scholarship?
The Punjab Educational Endowment Fund (PEEF) is a program governed by the Government of Punjab to establish opportunities for bright boys and girls students. PEEF was established with the objective of providing scholarships to talented and needy students to pursue quality education with equal opportunities. Since its establishment, PEEF has awarded more than 150,000 scholarships worth Rs. 16 billion to students of Punjab.
Educational Scholarships under the Punjab Educational Endowment Fund (PEEF) program are awarded to students every year. This year scholarships would be given to the students in all districts of the Punjab province. The Government of Pakistan will provide equal opportunities and scholarships to bright and deserving students. Bright and hardworking students should make use of the program.
Special Quota20% of all of PEEF's scholarships are under the Special Quota (SQ) category. There are five categories in which Special Quota Scholarships are given out.
Orphans
Children of BPS 1-4 government employees (both serving and retired government employees' children are eligible)
Minority religious children Special Children (Disabled)
Children of victims of terrorist attacks on civilians
PEEF Scholarships 2023 Application Forms Download Online Selected Students List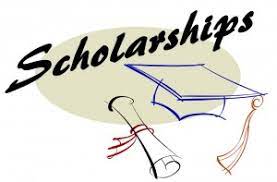 PEEF Scholarship Levels
Punjab PEEF scholarships are awarded for the following four (4) levels of education. The level-wise allocation of the scholarship is given below:
Intermediate 50%
Graduation 50%
The special quota has also been allocated to other provinces/areas
What is the Amount of PEEF Scholarship?
The following scholarship stipend rates are admissible for the scholarships awarded during the year 2023.
For students studying in
Monthly Stipend for Day Scholar (Rs.)
Monthly Stipend for Boarders* (Rs.)
Secondary level

Intermediate level

800

1,500

1,500

3,000

Graduation (BA, B.Sc)
2,500
4,000
Professional Degree / Courses (BS, B.Sc. Hons., MBBS, Engineering, B.Com, IT, etc.)
3,000
4,500
Master Level (Public Sector Universities)
Monthly Stipend
3,000
5,000
Tuition Fee
a) Admission Fee & Registration Fee

b) Tuition Fee

Examination Fee
Lab fee
Thesis fee (where applicable)
Who is Eligible for PEEF Scholarship?
PEEF scholarships are awarded to those students who have secured more than 60% marks in their required educational level and whose parent's income is less than Rs. 15,000. Every year Government announces the PEEF scholarship scheme for deserving students.
We will update you with the latest information about PEEF scholarships as soon as the government announces it. PEEF scholarship application form will also be uploaded here. Till then keep visiting Gotest.com.pk to get more information about PEEF.
How to Apply for PEEF Scholarships 2023?
Follow these procedures to apply for PEEF scholarships in 2023:
Verify your qualification: Talented and worthy students from Punjab and other provinces, AJK, FATA, and Gilgit Baltistan are given the PEEF scholarship.
However, those who have completed PBTE/TEVTA examinations are not eligible.
See the PEEF webpage here: Visit https://www.peef.org.pk/peef-scholarships to learn more about Punjab
Educational Endowment Fund's scholarships.
Read the scholarship information here: Verify your eligibility and understanding of the application procedure by reviewing the scholarship's specifics.
Utilize online: Complete the online PEEF scholarship application.
Submit the necessary paperwork Along with your application form, provide any necessary paperwork, such as your academic transcripts, CNIC/B-Form, and residency certificate.
Await the outcome: The PEEF scholarship committee will analyze the applications following the application deadline and choose the qualified applicants. You will be contacted by phone or email if you are chosen.
Process for Intermediate and Graduate Level Scholarship Awards
A newspaper advertisement is published, and students are encouraged to submit their applications online before the deadline.
Applications are examined, and those who qualify are shortlisted for the various districts, categories, and gender-specific scholarships.
The residents of the students who have been shortlisted for scholarships are issued notification letters and scholarship application forms.
Students who are selected complete and submit scholarship application forms to PEEF.
Every form that is received is examined and checked.
For the purpose of awarding scholarships, merit lists are created by district, category, and gender.
The individual educational institutions where PEEF scholars are now enrolled administer scholarship awards.
You Can Learn and Gain more Knowledge through our Online Quiz and Testing system Just Search your desired Preparation subject at Gotest.